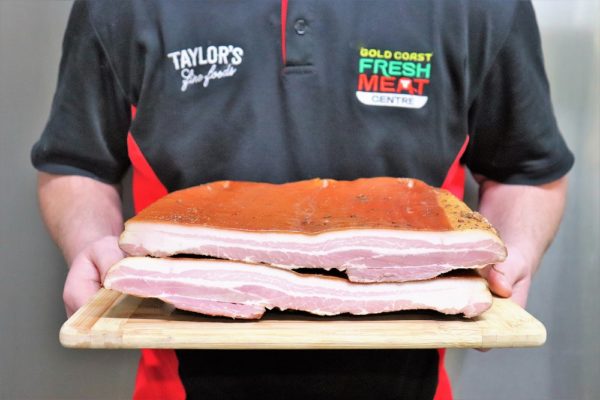 One of the best days on the calendar is International Bacon Day!  An iconic ingredient in Australia, we want to celebrate the Bacon we make here in our Taylor's Fine Foods smokehouse, plus show some of our favourite Aussie ways to enjoy it.
And we want you to enjoy it to!  Enter our Bacon Breakfast pack giveaway via the form below, telling us what's your favourite way to eat Aussie Bacon?  Here's what you'll win: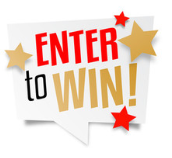 1 pack Traditional Australian Wood Smoked Bacon
1 pack Dry Cured Wood Smoked Belly Bacon
2 trays of eggs
Sausage King Award-winning 100% Aussie Beef Thin Sausages and Traditional Australian Pork Sausages Chipolata (1 tray of each)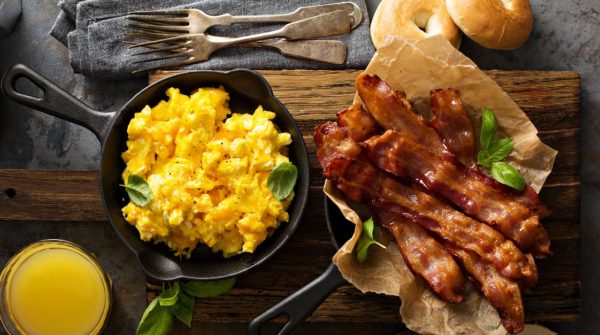 This competition has now closed
Here's a look at the Aussie Bacon that we make on-site:
Traditional Australian Wood Smoked Bacon
Paul makes this shortcut style bacon by letting the pork loins sit in brine, rather than injecting them.  Most bacon you might find around (#maynotbeaussiebacon) will be injected with brine to increase moisture in the product to save the weight of the product after it is cooked. Unfortunately if it contains too much water, it will affect your cooking as this is the first thing that will come out and then your bacon could end up broiled rather than nicely fried.
Paul says good things take time, and using this traditional method takes about a week from start to finish.  Try it for yourself next time your in the shop, or you can also order online here.
A great way to cook this one up other than for Breakfast?  Perfectly paired with our Beef Burgers for a great Aussie Beef and Bacon Burger.  Try these ideas too: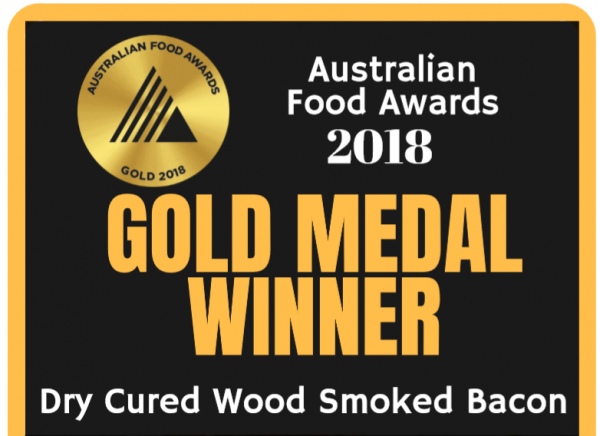 Dry Cured Wood Smoked Belly Bacon
This is a Gold Medal Award Winning Bacon!  Awarded a top prize at the Australian Food Awards in 2018, it has become a popular style with our customers.  This Belly Bacon, or Streaky Bacon as it's also known is great for that crispy cooked bacon, the popular style in North America.
There's a process involved in cooking up this bacon, take a look at the video to see how Paul makes this from scratch, right here on-site.  His favourite way to eat it?  For breakfast of course, with eggs and sausages.  Here's a few other ideas:
Giveaway time!
To celebrate International Bacon Day next Saturday 31st August, we are giving away a Bacon Breakfast prize pack to 1 lucky customer!  All you have to do is tell us – what's your favourite way to eat Aussie Bacon?  Entries close Wednesday 28th August 2019, with the winner drawn on Friday 30th August and notified by phone or email.  Good Luck!
Competition closed