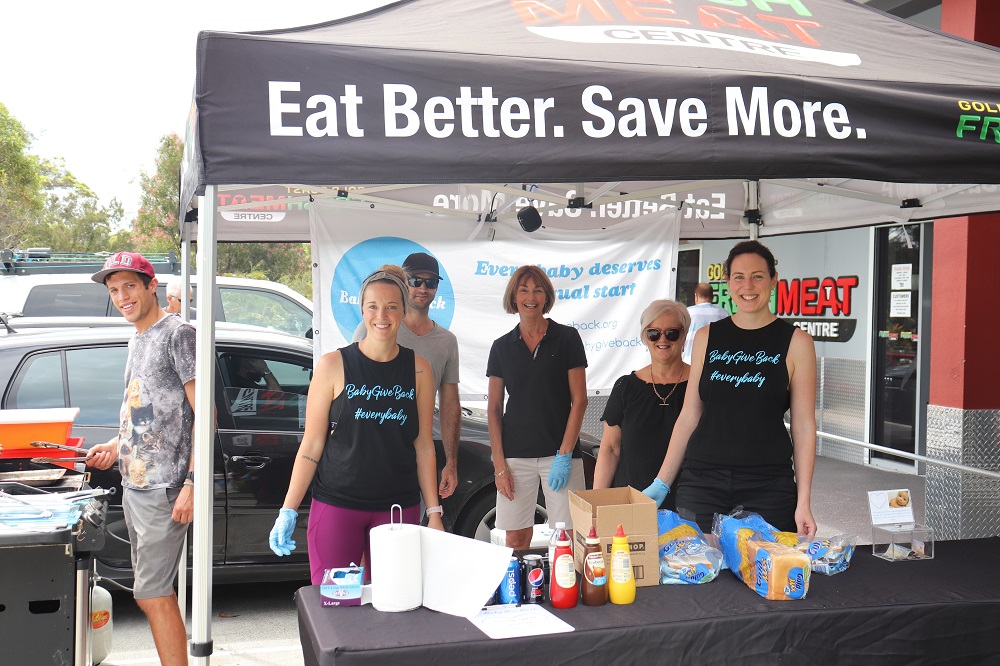 Being a part of the Gold Coast community is an absolute pleasure. It brings us so much joy to serve Gold Coast locals everyday. We've been doing it for 20 years now, and we have loved every minute of it.
Not only do we serve fresh meat to our community as they visit our shop each day, but we're always up for a sausage sizzle.
Over the years, we've donated some of our freshly-made sausages to local fundraising groups. They've been welcome to set up at our shop, throwing snags on the barbie for our customers to purchase. Who can go past a sausage sizzle?!
We want to say a huge thank you to the following community groups for choosing us as their go-to sausage-suppliers, and allowing us to help them with their fundraising goals:
Radio Lollipop
Burleigh Waters Physie
Akuna Dragon Boat Club
Kokoda Challenge – Upper Coomera State High School
Burleigh Heads State School
Benowa State High School
Baby Give Back
"The folks at Gold Coast Fresh Meat Centre have been really supportive of our school by sponsoring a fundraiser BBQ to help us air condition all of the classrooms!
On top of that, we love their meat too, enjoy! Don't miss out – drop in and say g'day to them and pick yourself up a bargain!"
– Burleigh Heads State School
And of course, we can't mention a sausage sizzle without looping Bunnings into the conversation. Here at the Gold Coast Fresh Meat Centre, we take pride in feeding the hungry flock at the infamous Bunnings sausage sizzle through our ongoing relationship with Havafeed Relief who cook at Bunnings once a month.
Whether we're feeding you through our selection of fresh meats, or at a sausage sizzle fundraiser, we are honoured to serve you, our local community.
If you are a local community or fundraising group and would be interested in hosting a Sausage Sizzle at our store, please get in touch with Kylie today for information – kylie@gcfmc.com