We've recently received a new supply of smoking woods and BBQ charcoal products in-store.  Here's the low down on each of the products and a couple of tips and recipes thrown in for cooking with charcoal and woods.
Black Pearl Charcoal is made from nutshells that are 100 percent Australian grown. These shells are a by-product of nut processing and include one or more of walnut, pecan, macadamia, hazelnut and pistachio shells.  Black Pearl Charcoal is manufactured in Australia by an Australian owned company using an Australian developed technology.  Being made from an agricultural by-product, this charcoal is an environmentally senstive choice, avoiding deforestation and high emissions during production.
Easy to light
Long burning
High intensity heat
Smoke free and low ash
Take a look at the youtube video opposite for directions on how to light with a heat gun, which is recommended.
$22.00 for a 5kg bag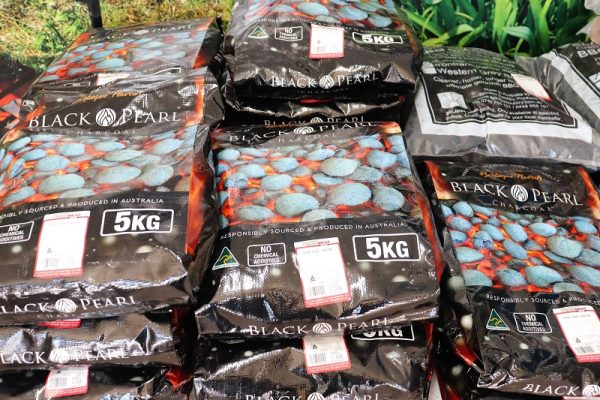 This Australian Grown wood is sourced direct from farms in the Granite Belt the premier fruit growing region in South East Queensland. The company prides themselves on being BBQ veterans and specialising in the range of orchard woods to create a holy smoked flavour.  To minimise wastage, even small branches are off-cuts, hence the "ugly chips".
The wood is stored as logs and air dried inside for a minimum of a year.  The logs are only cut once an order has been placed by a supplier.
We have 2 types, Wood Chunks ($8 for a 1kg bag), and Smoking Chips ($11 for a 1kg bag, 2 flavours Apple and Cherry).
The wood chunks come in a variety of flavours including:
Pecan
Cherry
Apple
Apricot
Peach
See below for a guide from Australian Beef about the flavours provided from different variety of wood and chips: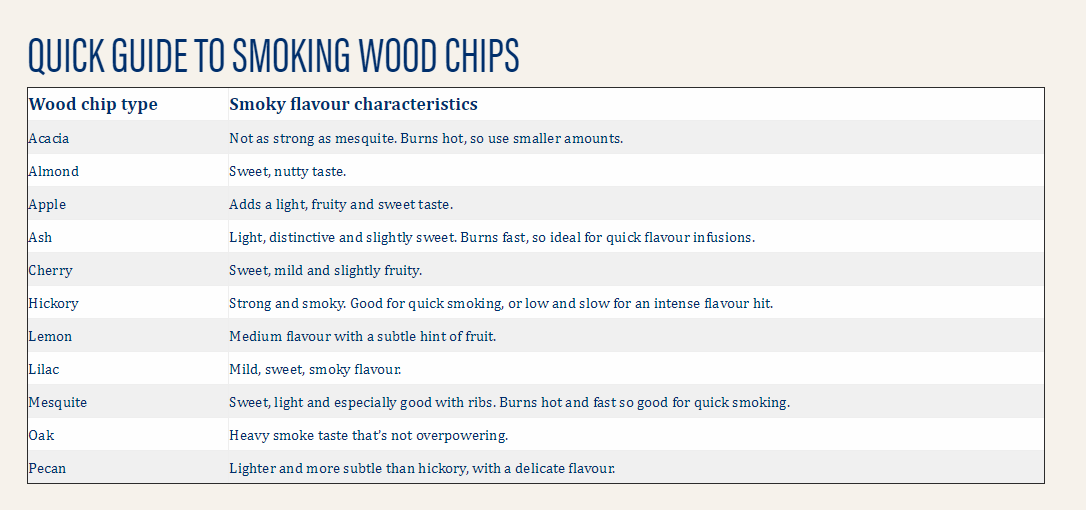 We still also have some stock of Spinifex Country smoking woods and BBQ Charcoal available in-store as well, and charcoal is available to shop online too.
Australian Beef have a great resource page for smoking Beef, including ways to cook using smoking methods even using a wok, stovetop or oven, even if you don't have a BBQ smoker – Take a look here. 
Try these Texas Style Smoked Beef Ribs, cooked in a wok