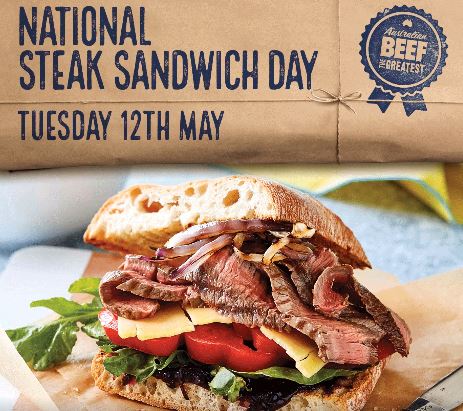 Our Partners at Meat & Livestock Australia have "steaked" their claim on the culinary calendar with a National Steak Sandwich Day on May 12. The day celebrates the iconic Aussie steak sandwich while highlighting the versatility, taste and quality of Australian beef.
We love a steak sandwich here at Gold Coast Fresh Meat Centre and have been inspired to come up with our own special recipe.  Take a look for yourself, plus see our tips on all the best types of steak to use for your ultimate steak sandwich.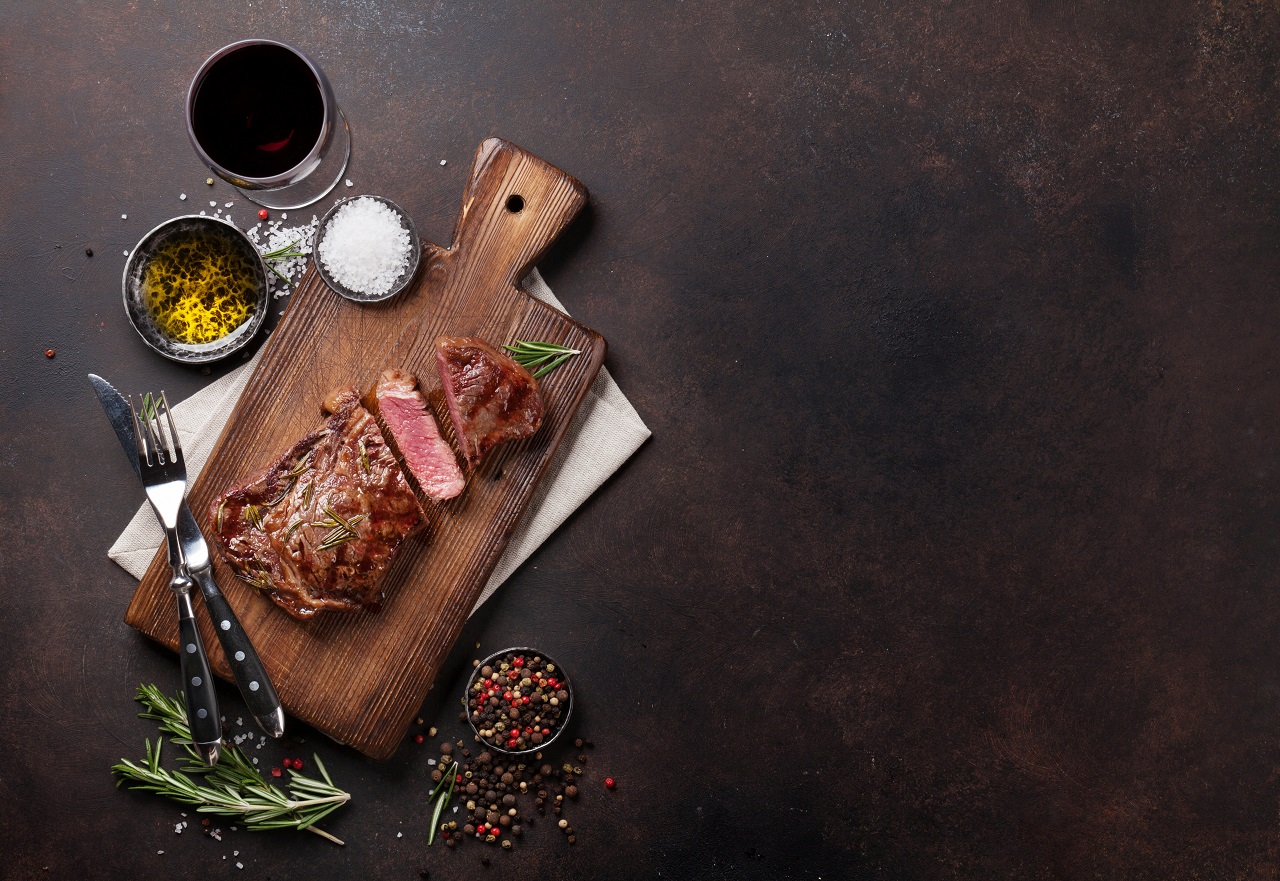 GCFMC Steak Sandwich
2. Season with - Salt and Oil
3. Cook - first make sure the steak is at room temperature
then place in a medium-hot pan, cook 3-5 minutes each side
set aside to rest for 5 mins, then slice
1. Steak to use - try either Black Angus Rump Steak
sliced thin or Black Angus or 1st Choice Yearling Rib Fillet
4. Assemble - on toasted turkish bread or a brioche bun,
add Rocket leaves and onion
5. Place steak on and add our special mix sauce - try these :
try mixing a touch of Punk Rock Peppers
Happy Cayanero Sauce with a BBQ sauce or a
Mayonaise
Paul's hot kick
mix Beerenberg Smoky Bourbon sauce with
BBQ sauce or a Mayonaise
Steve's Super BBQ
season with Wyld Smoke Bull Dust rub(NEW!),
add to steak whilst resting (has notes of toffee
and citrus), plus add slices of pineapple
Kristy's
sweet & salty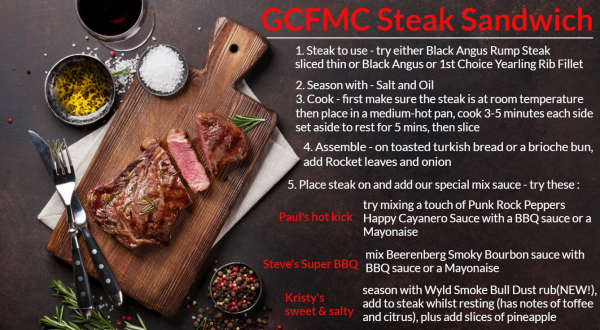 Cuts of Beef that are perfect for a Steak Sandwich
Rump Steak
The best part about rump steak here at GCFMC is that we stock so many different types, and it is so versatile.  You can slice it thinly for a quick cook, or cook thicker pieces to keep in the juices, then slice into strips.  Check out the video from Australian Beef, on how to create the perfect steak sandwich using rump steak.
Porterhouse or Sirloin Steak
Similar to rump, you could either slice this thinly or cook as thicker pieces and serve sliced on the sandwich.  Sliced Black Angus Porterhouse Steaks are one of our most popular products and for good reason.  They have a slight marbling effect which provides a bit of extra fat and flavour than a leaner cut like rump or topside would. Take a look at this video, a really easy steak sandwich, using a New York Cut, or as we like to call it, Porterhouse Steak
Rib Fillet
One of our most popular, best selling steaks. The Rib Fillet steak, or scotch fillet as its also known is a tender, juicy steak. The ream of fat throughout adds flavour to the meat and locks in moisture when cooking. A great choice for the perfect steak sandwich!
Tenderised BBQ Steak
Our Tenderised BBQ Steak are perfect on the BBQ when you are catering to a crowd. A cost effective option, these easy cook steaks take no time at all, also named "minute steaks" for that very reason.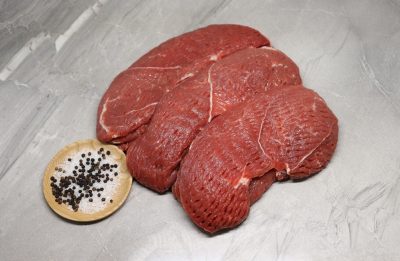 Skirt Steak
Another handy option for the steak sandwhich is skirt steak, also known as flank steak.  Australian Beef have a recipe using this very steak, which has a hearty beef flavour. The key is to set aside to rest after cooking to keep in the juices.