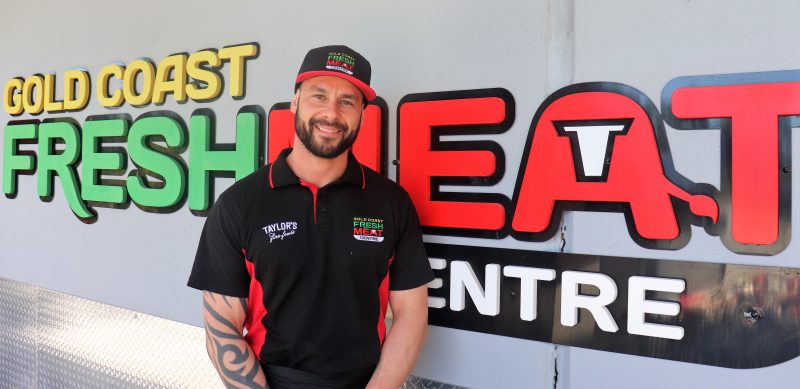 Some of our most commonly asked questions from customers are things you'd probably also like to know the answer to, so we've started a monthly Q&A post.  Keep an eye out in our Moosletter and on our Facebook Page for when new questions and answers are posted.
This month, Shop Manager Brad is answering some common queries he receives in-store, take a look below
For the most part, yes our products are gluten free.  Our sausages and burgers are formulated without gluten, however we always say may contain traces of gluten.  However the varieties to steer clear of are the Lamb, Rosemary and Caramelised Onion, which does contain Gluten, and the Lamb, Haloumi and Caramelised Onion Rissoles.  Plus of course any crumb product and our filos, pies and sausage rolls.
We have a range of cuts in the shop which are great for specialty South American or Brazillian Style cooking:
Matambre is a cut taken from between the skin and the ribs and is used for an Argentinian rolled and stuffed flank steak.  Take a look at this recipe which has great pictures and all the steps to cook this unique dish.
Picanha is also known as Rump Cap and popular for a Brazillian Churrasco style cook – take a look at this recipe for a flavoursome beef feast
Asado is also known as our Beef Spare Ribs – this article has all the details on how these ribs are cut, plus a great recipe
As a general rule here are some guidelines as to how long meat can last in a cryovac bag, under ideal refrigerated conditions:
Beef – approx 4 weeks from date packed
Lamb – approx 14 days from date packed
Pork – approx 10 days from date packed
Corned meat – approx 3 weeks from date packed
Something else to bear in mind is the more a cryovac bag is handled, it begins to loosen the bag and the guidelines above may not apply for as long a time.  So best to place it in the bottom of your fridge and leave it untouched until you plan to use it.