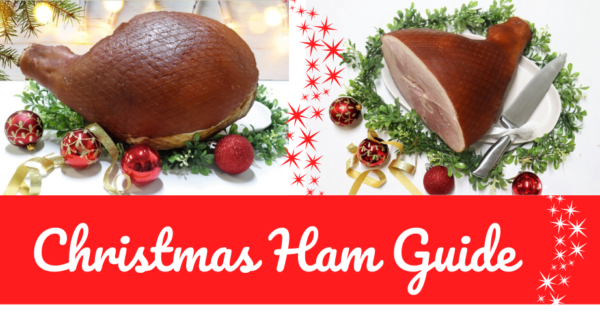 Christmas is right around the corner and here at the Gold Coast Fresh Meat Centre, this means a season of joy, laughter and quality time with family.  It also means we get to share our award-winning hams with families all over the Gold Coast.
There's nothing quite like the smoky smell of a freshly-cooked, glazed ham wafting through the house on Christmas day. If you're anything like us, you'll want that ham to be top quality.
Paul Taylor, our resident ham expert, has been preparing his fresh, quality hams for the Christmas season.
If you're after an award-winning ham to serve this Christmas, look no further. Paul is a multi-award winning producer, recognised continually since 2015 in competitions such as the Australian Food Awards, PorkMark Ham Awards and the Sydney Royal Fine Food Show.
Paul's hams are the epitome of freshness, taste and high quality – the perfect centrepiece for your Christmas feast.
Click the images below to find out more about each Ham, and place an order online!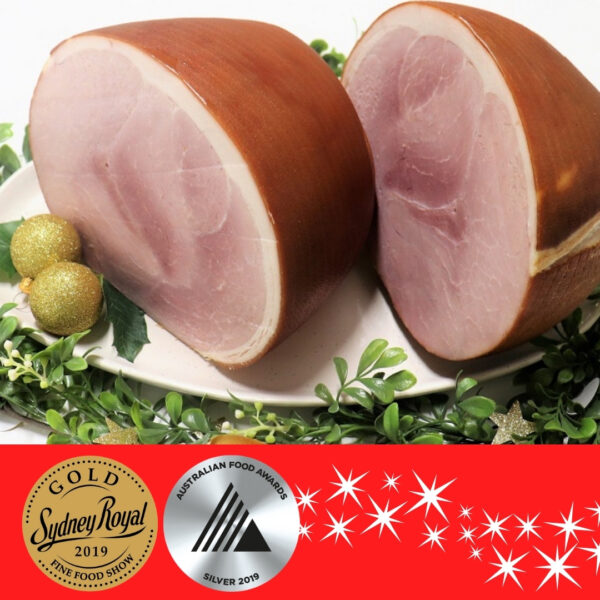 Are your Hams Double Smoked?
If you have a particular preference for a smokier flavour to your Ham, Paul recommends to go by the colour of the skin – the darker the colour, generally the longer they have been exposed to the smoke.  We use small woodchips in our smokehouse which provide a more intense flavour than logs and shorten the time in the smokehouse to still produce a "Double Smoke" flavour to the Ham.  The darker the colour, then you could refer to as "Double Smoked".
Shank End or Chump End?
One of our most frequently asked questions at Christmas is which end is better, the Chump End or Shank End?  It really comes down to personal preference.  However if you are presenting the Ham as a centrepiece, or prefer easier carving, then the Shank end is your best bet.
$14.99kg – each type is approx 3.5 – 5kg
Do you have Boneless Hams?
Yes! This is our Gold Medal Award Winning Ham and you know and love it as our sliced packets of ham year round.  The whole boneless ham will be in short supply on the shop shelves so your best bet for this ham is to order it online!
$19.99kg comes as 2 or 4kg pieces