No-one went hungry for lunch yesterday as Paul was smoking up a storm, testing out a range of products we have recently received in stock.  You could see the eyeballs on the clock as it ticked closer to lunch, with the smoky BBQ scent lingering in the air……
We grilled (#punintended #sorrynotsorry) Paul on everything he did to serve up these delicious cuts of meat.
PREPARATION
Paul used Apple Wood Chunks and Bulloak Charcoal, lit with a blow torch or fire lighter and left to warm up for 30 mins.  Smoker was deemed ready at about 225 – 250 degrees (Fahrenheit that is, which is about 110-120 celsius).  We stock both smoking woods and BBQ Charcoal in-store, and online.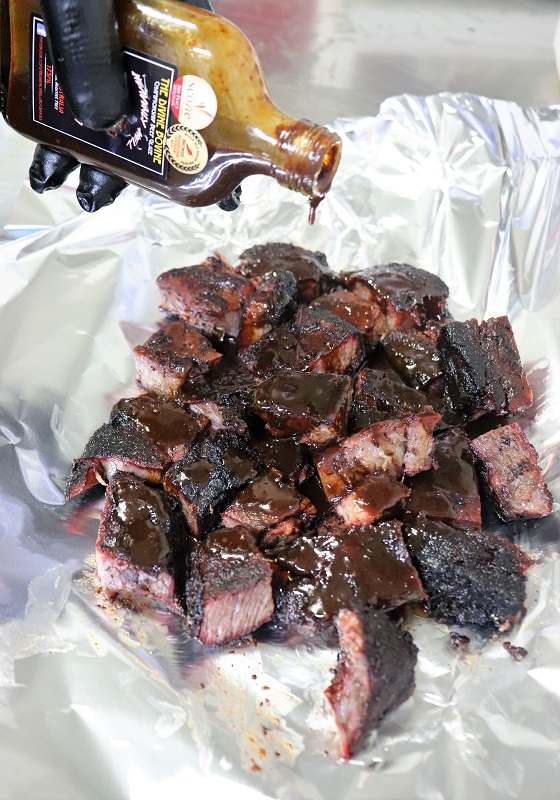 WAGYU CHUCK AND BEEF SHORT RIBS
Firstly the Wagyu Chuck (approx 2kg piece, will be online soon) and the Beef Short Ribs (a whole piece which was cut in half.  Normally you can find these in the shop cut asado style, also known as Beef Spare Ribs) were rubbed with Heavenly Hell Hot Sauce's BBQ Rubs The Grilled, the Smoked and the Lovely, then placed in the smoker
After approx 3 hours, the whole chuck was taken out, cubed and then sauced with Heavenly Hell Hot Sauce Divine Bovine, and then wrapped in foil.  When slow cooking, there is a process where the meat will stall in temperature and remain that way for a while, wrapping in foil keeps in moisture and will halt the stalling process, meaning the meat is cooked quicker.
Placed back in the smoker and cooked for approx 30mins – 1 hour longer, or until tender.  If using a temperature gauge, then until the meat is approx 98 – 100 degrees celsius.
The Beef Short Ribs were allowed to cook the whole time (approx 4 hours)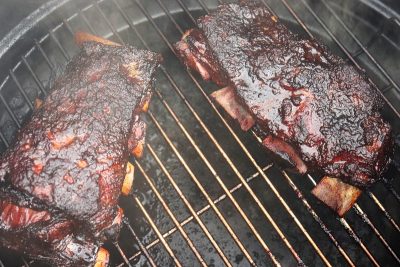 LAMB SHOULDER
A bone-in lamb shoulder (shank off) was rubbed with Heavenly Hell Hot Sauce BBQ Rub Wham, Bam, Smokin Lamb, and cooked for approx 3 hours
Taken out and then added butter and honey.  This adds extra sweet smoky flavour, plus helps to create a caramelised crust over the skin
Wrapped in foil and placed back in the smoker for approx 30mins – 1 hour longer, or until tender
PORK NECK AND PORK SHOULDER
Both these cuts of pork were rubbed with Sweet Succulent Swine rub first, and placed in the smoker.
After approx 3 hours, the pork neck was removed and brown sugar and unsalted butter was added, again for a caramelised flavour (the pork neck was my pick of the bunch, sweet and juicy!).
Then wrapped in foil and cooked for a further 1 – 1.5 hours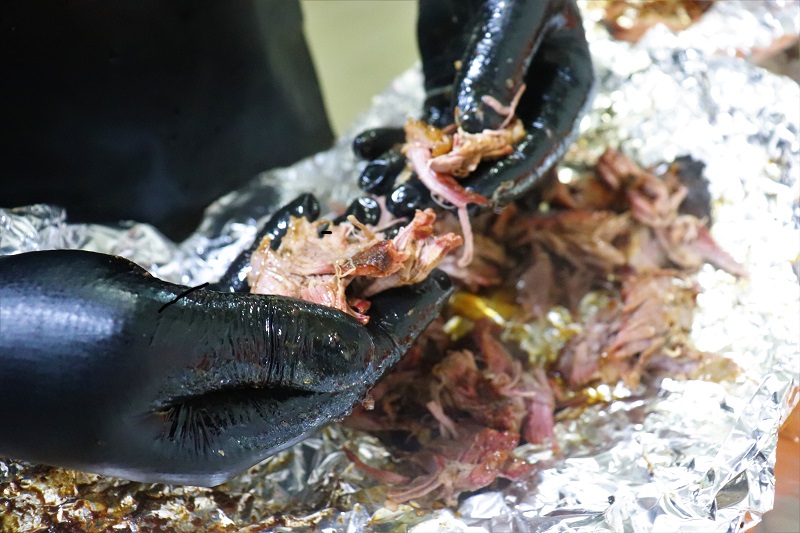 REST – after approx 4 hours of cooking all of the meats were allowed to rest for approx 30mins to 1 hour.
SERVE – the Wagyu Chuck and Beef Short ribs were served as is, although you can drizzle extra sauce on if you wish – the Divine Bovine is the pick.
The lamb and pork were pulled apart, with the pork drizzled with a further layer of the Sweet Succulent Swine Sauce.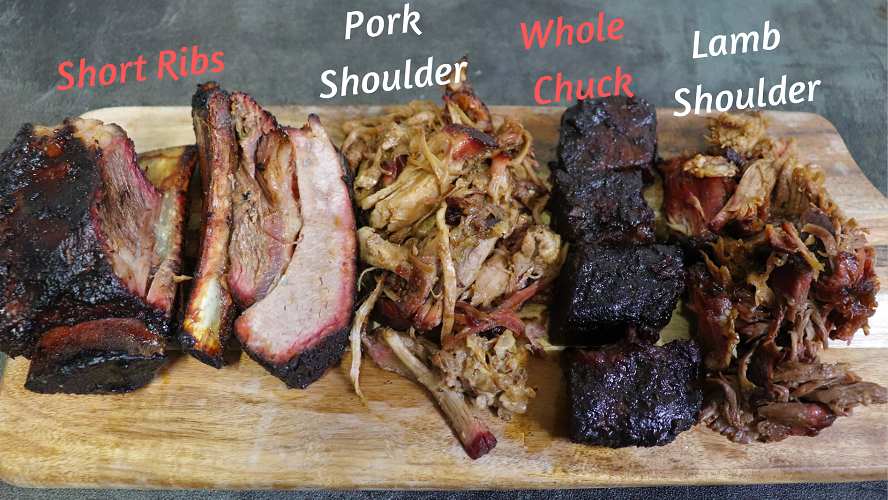 SHOP THESE SMOKING MEAT FAVOURITES ONLINE, OR VISIT US IN-STORE!